Buoyancy Control
Buoyancy control is critical to pipeline construction. Indianhead has been a major supplier to the industry for many years.
Concrete Coated Pipe
Indianhead Pipeline Services completed one of the largest on-site concrete coated pipe projects in the U.S. The company maintains the knowledge and resources to produce a high quality finish regardless of pipe size.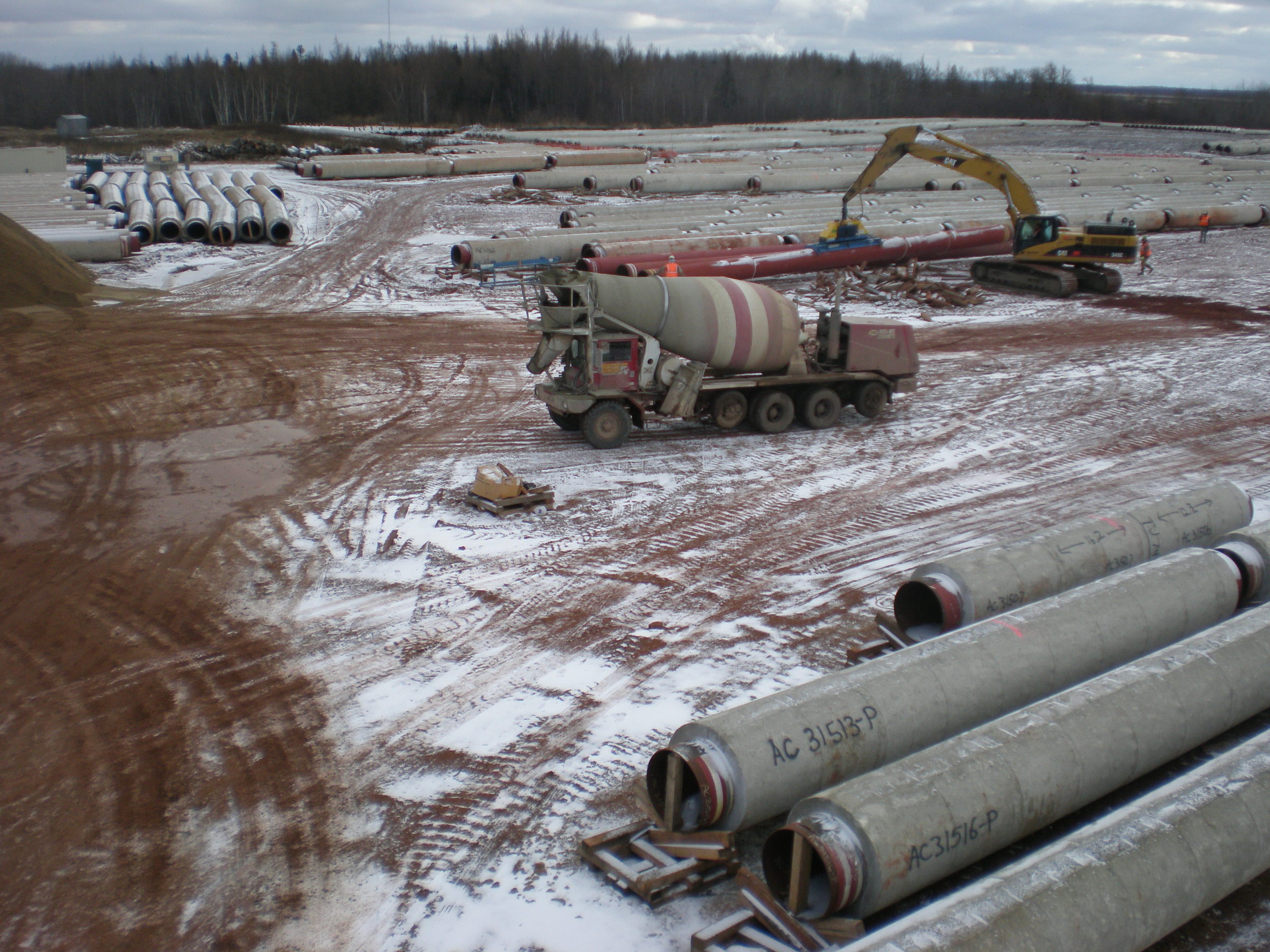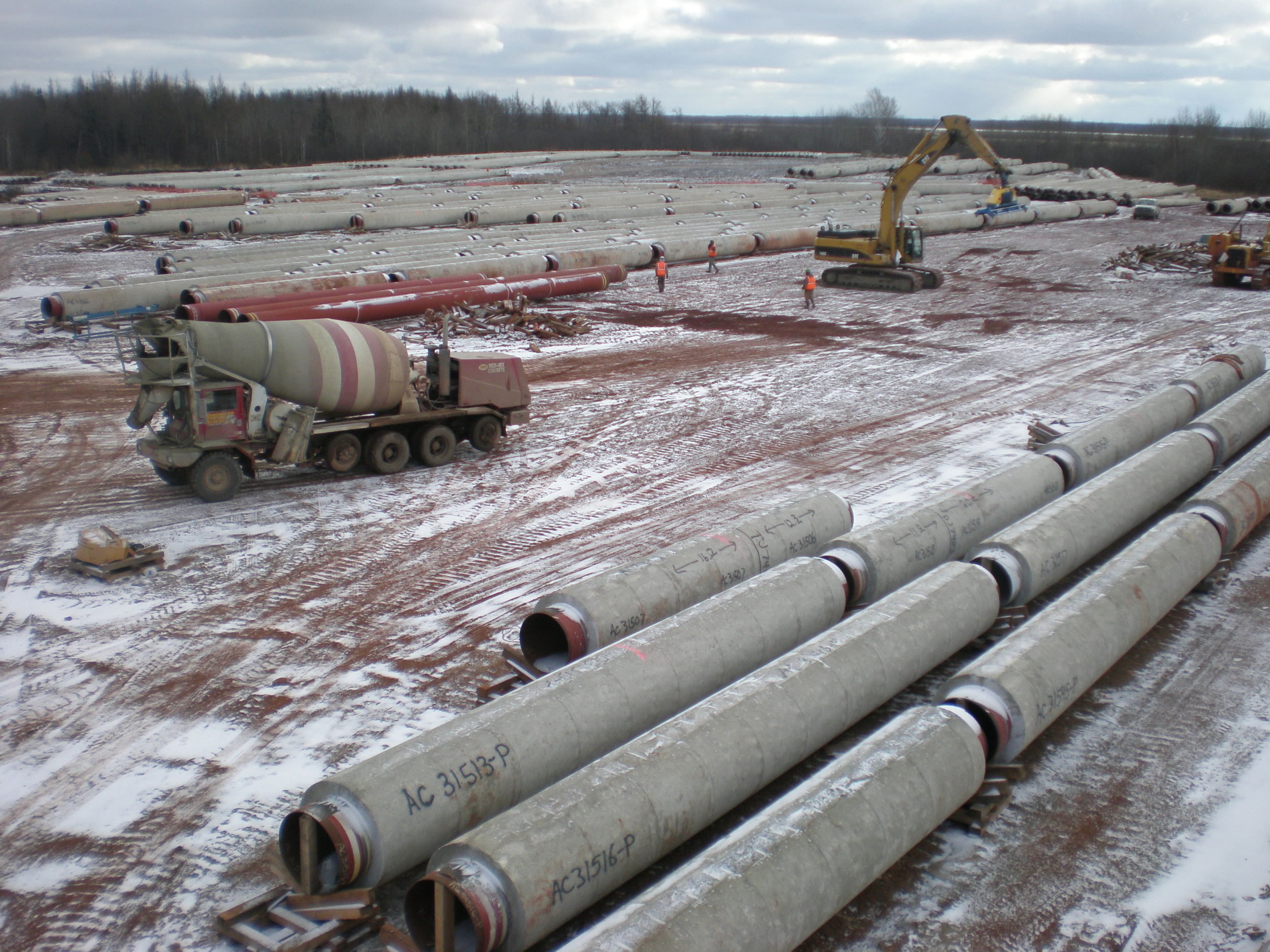 Bag Weights
Bag weight are another popular method of maintaining pipe buoyancy. Indianhead provides the equipment, process and materials to produce the weights on site to minimize transportation and maximize efficiency.
Sandbags
Indianhead owns and maintains mobile filling equipment to fill sandbags on site. The equipment is designed for high volume production with quick response to changing demands.
Sandbags can be provided loose, palletized, or in bulk bags. Depending on your requirements, IPS can either ship directly from our sandbagging plant to you, or mobilize a portable plant to your work site.